Facing Misdemeanor Charges in Las Vegas, Nevada
---
Misdemeanor - Definition & Penalties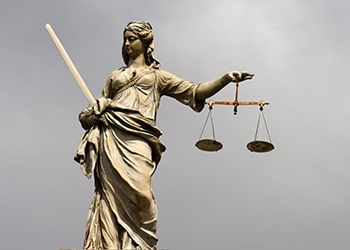 In Nevada a misdemeanor is any crime that has a punishment of 6 months in jail or less.
A gross misdemeanor is any crime that has a punishment less than a year but more than 6 months in jail.
Misdemeanor charges are by far the most common kind of charge in Las Vegas. From minor traffic tickets to battery domestic violence most crimes can be charged as misdemeanors.
A Misdemeanor and Nevada Law
The government does not always have to give you a public defender for a misdemeanor crime. In many courts the judge many charge you for using the public defender's office.
But if you strike a deal on your own and you fail to honor its terms you can still go to jail.
Misdemeanors in Las Vegas, such as battery domestic violence and DUI or DWI have very serious penalties and carry fines in the thousands of dollars.
If you are a Green Card holder or a Work Permit holder, a misdemeanor charge can lead to deportation. It is especially important that you tell your lawyer if you are not a United States citizen.
Therefore, even for misdemeanor crimes it is highly recommended that you speak to an attorney about your case.
Misdemeanor Examples
Common misdemeanors in Las Vegas include the following charges:
Petty Theft
Traffic Ticket
Driving under the influence - DUI / DWI
Battery and battery domestic violence
Prostitution
Vandalism and home invasion
Shoplifting
Resisting Arrest
Operating without a business license
Misdemeanor vs. Felony
A misdemeanor is different from a felony.
A conviction for a felony charge can result in a year or more in prison. However, a misdemeanor cannot have a penalty for over a year in jail. When multiple misdemeanors are present, a judge can sentence a defendant to consecutive jail terms that total more than a year.
A Misdemeanor Stays on Record For Two (2) Years
In Nevada, most misdemeanors can be sealed two (2) years from the time that the case closes out. Misdemeanor DUI and battery domestic violence charges can be sealed seven (7) years after the case closes.
Misdemeanors don't just disappear from your record. You have to petition the court. If a former defendant does not petition the court to seal their record, a misdemeanor charge will remain on their record indefinitely.
Even minor misdemeanor charges will show on a background check and can stop a qualified candidate from getting a good job. If this true for you, visit our record sealing page and learn how record sealing process works in Nevada.
Benefits of Record Sealing for Misdemeanor Charges
Record sealing prevents a private employer from being able to see a criminal charge. Moreover, under Nevada law a person with a sealed record can legally say that the charge that was sealed never happened!
Record sealing for misdemeanors involves a fairly technical packet of documents that can be denied if it is not done correctly.
Attorneys at Heshmati & Associates can seal your criminal record. Call 702-432-1000 to learn more or visit their office at 515 S. 7th Street in downtown Las Vegas.
Walk-in are welcome!
Heshmati & Associates: Las Vegas Misdemeanor Lawyers
Misdemeanors can have surprisingly harsh consequences. If you are facing a misdemeanor charge in Las Vegas, choose the best misdemeanor attorney to represent you in court.
Call Heshmati & Associates, Las Vegas misdemeanor attorneys at 702-432-1000 for a free initial consultation and learn how they can help.
Attorneys at Heshmati & Associates represent clients charged with misdemeanors in Las Vegas and throughout the surrounding areas of Nevada.
Payment plans are available.
Walk-ins are always welcome.
Last updated on Jan 2, 2017.
Additional Resources:
Misdemeanor Charges
NACDL & Misdemeanors. The National Association of Criminal Defense Lawyers (NACDL) is dedicated to reforming our criminal justice and prison system. NACDL is a leading voice for Misdemeanor reform to reduce overcrowding in the court and jail systems.
Christian Science Monitor & Misdemeanor Reform. The Christian Science Monitor is one of the world's most respected news sources. In its opinion articles Misdemeanor reform has shown itself to be a very effective way to reduce the number of incarcerations in the United States.
Related Articles